Jayne Raquepaw, PhD
713-909-4841

3400 Bissonnet, Suite 280, Houston, TX 77005

Welcome To MyTexasPsychologist.com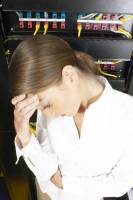 Psychological Counseling in Texas
Are you feeling depressed or anxious?
Are you ready to change your life?
Are you ready to create your own success?

Contact Us:

Now is the time to take action. Happiness researchers have shown certain behaviors improve happiness levels. Therapy can help. You can begin the process by reaching out and seeking professional help from an experienced psychologist. If you

want counseling in Houston or online counseling and are looking for a psychologist, Dr. Jayne Raquepaw can help.

With over 20 years of experience, Dr. Raquepaw provides professional consultation and therapy services to adults and adolescents. Dr. Raquepaw has successfully helped hundreds of people improve the quality of their lives. Her compassionate and inspiring approach helps people to make the changes they desire.

In addition, as a sports psychologist, Dr. Raquepaw has helped many athletes improve their performance through the use of sports psychology skills. She also uses exercise and sports psychology skills to help people develop a healthy and active lifestyle plan that they can stick to and enjoy.

Life in our fast-paced culture can be stressful even under the best of circumstances. When bad things happen that pile on the stress, it's common for people to feel alone, isolated, and overwhelmed. Almost everybody experiences these feelings at some point in their lives. It is a normal reaction to painful experiences. Working with a psychologist offers you an opportunity to overcome your difficulties with confidence, freeing you to pursue the good things in life.

With professional help, you can overcome your obstacles and create the life you want. Change is possible. Invest in yourself. You are worth it.

Call or email Dr. Raquepaw for an appointment today. She can help.